Eleven-year-old Thomas tells us about his coolest reads and top tips for choosing a summer page turner.
---
My coolest reads:
1. The Demon Headmaster, by Gillian Cross - is one of my favourite series! I first read it in school and loved it! I like the way the author has written the books and think they are unique because the stories are really good at drawing you in and making you want to read more about what the creepy headmaster has been up to. They are full of exciting cliff hangers, are intriguing and has some serious bits too.
2. Nicholas and the gang, by René Goscinny - It's a French book that has been translated into English. It's a bumper book of shorter stories about French schoolboy Nicholas and his friends. I like reading shorter stories and so I prefer reading this sort of book at bedtime.
My top tips for choosing a book:
1. An interesting cover - I think the front cover is important as, if it's not interesting you might not bother to pick up the book in the first place.
2. Check out the blurb - the way that it's written gives you a good idea of what the book will be about without giving anything away.
3. The first page is everything - I like to scan read the first page. If it's exciting and really interesting, I'll want to read more.
Books I'd recommend for younger readers:
The Tom Gates series is brilliant– I think younger readers would like it because it's presented in an unusual way which makes it good fun. You can re-read it loads of times and you always notice something new each time.
And finally……try out lots of different genres (types of books) until you find one you like – don't just always stick to the same type of book as you may be missing out!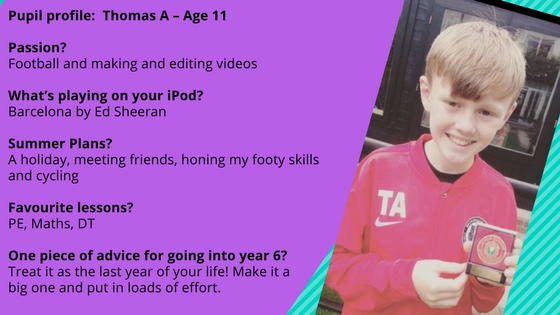 ---
By Jennie Adams on 20th July 2017
---