---
I count myself as incredibly lucky - I adore my job and feel privileged to be working alongside fantastic children and families, schools and other educators. I'd even go as far as to say that every week at Jennie Adams Teaching and Learning is pretty awesome, but this one in particular has been something else!!
My husband, Ben has always had an interest in learning and, in particular, a passion for reading, writing and playing with words. His full-time role in Corporate Communications entails writing and editing on a daily basis but writing for pleasure remained something of a hobby and party piece…that is until more recently. You see, this week we had a rather special delivery at JATL….his very first children's book!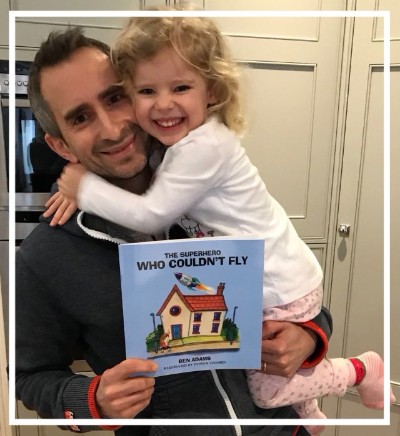 Ben finds inspiration everywhere for his writing but fondly remembers a visit of famed author Michael Rosen to his primary school many years ago. If this wasn't the spark for him to embark on writing children's picture books, then the birth of our daughter in 2015 certainly was. Ben wanted to write books for families to enjoy and that challenged the perception that children are growing up without communication skills, manners, resilience, perseverance, interest in playing outside or living a healthy lifestyle - qualities, that are really important to us as parents of a young child.
Ben's first book, 'The Superhero Who Couldn't Fly' does just that. Published by Jelly Bean Books and illustrated by Patrick Coombes, its lead character – Lottie - also challenges gender stereotypes by being strong, spirited, sporty and a superhero! The book is aimed at pre-school and primary age children, but carries strong messages for children of all ages – boys and girls.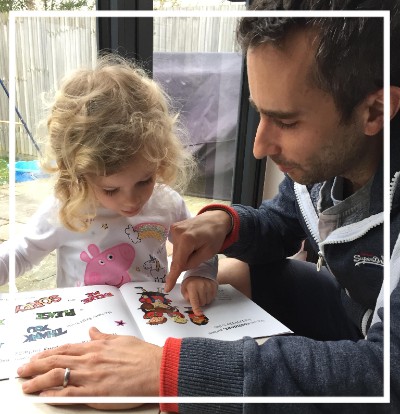 I know you're going to love it as much as we do! You can check it out and get your copy here.
Learn more about Ben and 'The Superhero Who Couldn't Fly' and follow him on Twitter, Facebook, Instagram and Linkedin.
---
By Jennie Adams on 22nd March 2018
---