Meet school governor Helen Jones. She loves the city but lives in the countryside, is an avid fan of the Tour de France and will feed you given half a chance!
---
How long have you been a school governor?
I became a parent governor at St Giles in May 2016.
Why did you become a school governor?
Having moved to Sussex from London four years ago, I wanted to be more involved with my community. Becoming a governor has meant I am able to do so in a way that also positively affects my children's education.
How can parents find out about their school's governors and what they do?
Chatting to us is always the best way – especially to the elected parent governors. In addition, each school has a legal obligation to make public certain information about their board of governors. These days that happens on a school's website which details the composition of the board, provides a breakdown of governors' responsibilities and publishes minutes from full board meetings.
Why is the role of school governor so important to schools?
Governance plays a critical role in many sectors, especially those which are public facing. In schools, the governors assist the management in setting the school's strategic direction, they maintain accountability to the public and put in checks and balances to ensure that the headteacher and senior leaders act with integrity in the running of the school. It's the governors' responsibility to make sure the school isn't kiltering off track.
Why should people get involved in their school community?
I don't think anyone should get involved in the school community if they have no desire and I appreciate that it's not for everyone. But I find it hugely rewarding to be able to make a positive difference. Seeing the pressures and demands put on teachers these days – from all directions – has really opened my eyes to the sheer amount of work they do and the challenges they face. And if the governors can in any way alleviate those pressures so the teachers can focus on educating our children, that can only be a good thing.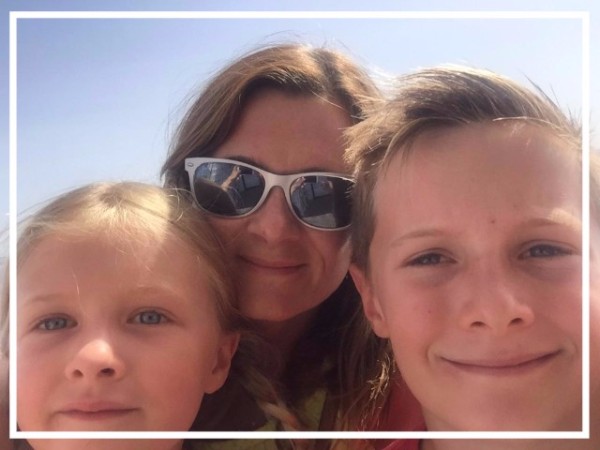 What is your ethos and vision for education?
I believe firmly in equality of opportunity for everyone and being able to provide the highest standards of education for every child, regardless of their background and upbringing. Our school has just developed a new vision to "bring out the best in every child" which I think sums it up perfectly.
In your role as a school governor, what sort of things are you expected to do?
In larger schools, governors very much play a strategic role. However in small rural schools such as ours, where the management team really focus on teaching and learning, we often help out in more hands-on ways. I come from a communications background, so I am helping to redesign the school website at the moment and soon we'll be working with the school to refresh our image, part of which includes introducing a new school uniform.
How do you think education will change in the future?
I know how I'd like to see it change. I'd like to see the government's expectations on staff being more realistic with goalposts not constantly changing. This would help schools attract and retain the best teachers with fewer burning out and leaving the profession before they even reach their 30s.
What piece of advice would you give to someone looking to become a school governor?
Don't be put off by lack of time. There is pressure on governing boards to include more professionals, to recruit governors from all walks of life and not just those who do not work or have retired. Speak to the chair to see if meetings can be arranged at times when you can make it. Boards are being more creative with scheduling meetings as they know that time and availability are scarce for everyone.
How would your friends describe you?
As a feeder. I like to cook. A lot. That's probably the only polite thing they'd say.
What is a little known fact about you?
I'm an avid cycling fan. I may not get on a bike other than for family bike rides, but am addicted to the Tour de France each summer.
And finally, just for fun....
Lie in or up with the lark?
Up with the lark. Not sure if that's perfect but it's a state of being…
Tea or coffee?
Good coffee
City or countryside?
City. I shouldn't be saying that should I?
Dine in or dine out?
Dine in. Don't invite me out on a Saturday night after Strictly has started.
Book or Boxset?
Book
Helen is vice chair of governors at St Giles CE Primary School in Horsted Keynes. Set in the heart of the Sussex countryside, the school is 10 minutes away from Haywards Heath and feeds into Oathall Community College among other local schools.

---
By Jennie Adams on 10th November 2017
---