Educator. Skater. Blogger. And better known to his 14,000 Twitter followers as @thatboycanteach! Meet Aidan Severs.

---
How long have you been working in education and what's your current role?
I've been primary teaching for 11 years - currently in my 12th year working in education. This year, I am working three days at my own school as assistant vice principal and two days between three other schools as Primary Lead Practitioner. Both of my roles centre around teacher development. I am currently LKS2 phase leader and maths lead in my own school.
What do you like most about being a teacher?
More recently I've loved the creativity it requires. I love finding solutions to problems - I always believe that where there's a will there's a way, and I enjoy looking for that way and working out how best to implement it. But I do love how just being with children in a busy classroom can make the hours fly by - that magic flow state when learning is happening all around.
Who is your education idol and what three qualities do you think you share with them?
I don't have an education idol but there are several people who I've worked with who have rubbed off on me. Those people all have very similar qualities which I'd like to think I have developed in myself: they are ambitious, enthusiastic and clearly enjoy their job.
What is your ethos and vision for education?
My vision is that we find a stable and sustainable model for education. Care needs to be taken of all education's key stakeholders - particularly the children and the adults who work in schools. It's been pleasing to see how the profile of wellbeing has been raised and that some schools are beginning to think carefully about the pressures they put on children and staff. But I would like to see this happening in a much bigger scale and it being tackled better in government policy.
How do you think education will change in the future?
I'm not sure. There are those who believe robots will be the teachers of the future but I'm a bit old fashioned and think that that won't happen. What I hope, is that schools will be able to access and action the clearly communicated findings of reliable research so that learning is as efficient and effective as possible.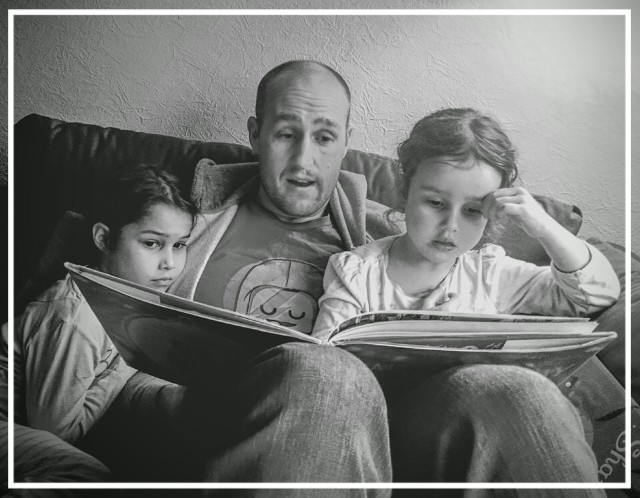 If you were education secretary what would be the first thing on your to do list tomorrow?
I'd begin to consider the whole issue of workload and wellbeing to find out the best ways to change the system so that there isn't a retention crisis. To do this, I'd listen to the education community - especially those who are still in the classroom - and work with them to find solutions.
What is your proudest accomplishment as a teacher?
Any stories that I might give here would entail a child progressing and achieving against the odds. But I would never be able to claim these successes as my own - it takes the hard work and dedication of many people to create these success stories. Given that I have spent my last few years teaching in year 6 I think of students who started school in year 5 or 6 being able to speak no English but then going on to pass some of their SATs or children who are struggling with emotional issues and other learning needs who manage to do the same.
How would your pupils describe you?
There is always a 'but' in how they describe me! Usually along the lines of strict but fair, strict but fun. They seem to enjoy being in my class - they know that if they do the right thing they'll enjoy themselves as they learn.
What is the best piece of advice you would share with new teachers?
Have realistic expectations of yourself. Teaching has the potential to be something that occupies you 24/7 - there is always more that you could be doing. But working in this way is not sustainable, or necessary. Look for the most efficient ways of doing things, prioritise, make best use of the time available to you and don't expect yourself to spend every second of every evening and weekend working - believe that it is possible to have time for yourself. Find those in your school who can help you to achieve that if you're struggling.
What three things would you take on a desert island?
I can do nothing but cheat here: my family, my 'to be read' pile and my iPod classic.
Choose 5 words to describe yesterday.
Fun (went to the pantomime), relaxing (spent time with family), windy (storm Eleanor kept me awake), exciting (booked a couple of nights away for February half term) and frustrating (discovered my car brakes have seized over the holidays).
What do you do when you're not teaching?
When I'm not at work I do lots of things with my three children and wife, I run a Lego club in my village, I try to go to the skatepark once a week for a bit of rollerblading (aka bruising), I love reading and writing and I'm often involved in stuff with my church.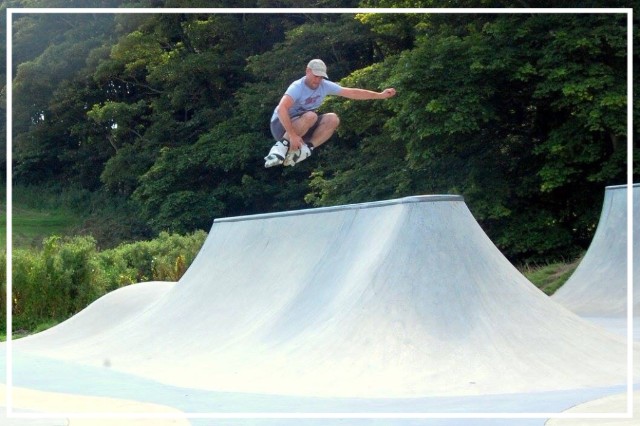 Tell us something that would surprise people about you.
My blogging and writing 'career' didn't start with That Boy Can Teach. I got into writing after uni when I set up a music blog dedicated to UK Hip Hop - fairly niche but it became known as the best of its kind and I got music sent to me daily to review, went to a load of gigs and interviewed artists. I even put out 5 compilations of up-and-coming underground UK Hip Hop artists - some of the tracks were recorded specially and have shout outs to me on, my name is mentioned in CD liner notes and I even have my logo on vinyl releases!
And finally, just for fun....
Lie in or up with the lark?
Lie in, but that never happens as my children are up at 7 like clockwork. Even when we have a night away my lie ins are short lived as I like to get going with doing stuff.
Decaf or Full caff?
Decaf only for last thing at night - I'm getting old.
City or seascape?
I'd have to go for sea as it is the most calming thing I know other than the sky. At the beach you get sea and sky and I can breathe there. My family has a history of seafaring and I still feel like there's a part of me that belongs there. I do love the city too - I love urban architecture, street art and people-watching!
Dine in or dine out?
My wife is the best cook I know (and I very occasionally also make delicious food) but we do love going out when we can.
Book or Boxset?
Book on my own, boxset with my wife. Whenever I'm watching something I always have a niggling feeling that I could be doing something more productive - that's probably what comes of growing up without a TV.
I couldn't get through the weekend without...
...some time just to be at home. I like a good potter around the house doing a bit of tidying or sorting - I wind down from the week that way!
Aidan's blog, That Boy Can Teach contains a wealth of blog posts about a range of educational issues. He'd be delighted for readers to have a little mooch around there. It contains links to his articles for TES, Third Space Learning, Teach Primary, Innovate My School and Ambition School Leadership. You can also follow him on Twitter.
---
By Jennie Adams on 25th January 2018
---