Marc Burrow - proud dad of 4 (including twins!) and hilariously funny blogger.
---
What does a typical day look like for you and your family?
I rush off for work early during the week and might see Evie and Joe for 5 minutes if I'm lucky. Twelve hours later I return and get mobbed by the kids which is always the BEST part of my day. I might catch the end of their tea, play for 20 minutes before bath; stories and bed. My wife Helen and I eat and potter around until about 10pm when we go to bed. Fridays and weekends are different as Helen works as a nurse, which she loves. She does all the hard work! With the help of grandparents, we somehow make it all function. We have a fantastic support network.
What's the best thing about being a dad of four?
There is never ever ever a dull moment!!
How do you manage the school run?
Painfully! Parking is typically bad and the twins want to walk rather than sit in the push chair which makes it doubly difficult particularly if it's raining. I rarely do it, Helen endures all the pain!
What is your favourite family pastime?
Walking up the Malvern Hills. It is a beautiful place and not too taxing for the children. We always collect water from one of the natural springs afterwards. We're really fortunate to have this place on our doorstep.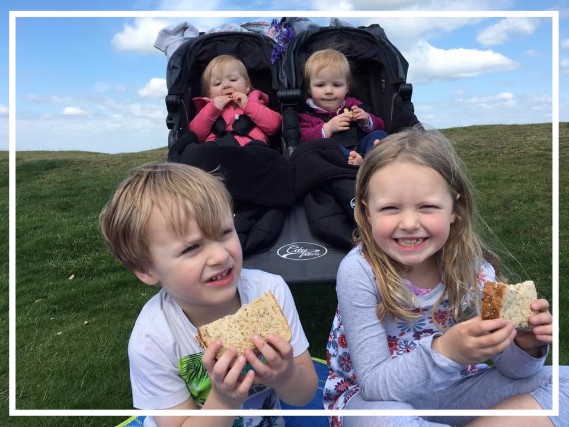 How would your children describe you?
The best daddy in the whole wide world!! (Fingers crossed!) As long as they're happy, that's all that matters.
If you could change one thing about education, what would that be?
I'd give all children an equal and fair opportunity to fulfil their potential regardless of their social background or financial status.
What are your hopes for your children as they continue their journey through school?
To enjoy going to school first and foremost. If they enjoy it, they are more likely to want to participate, interact and learn. Secondly, not to get bullied or vilified by their peers - this is a real fear for me as kids can be cruel sometimes.
What is your view on homework?
I see the importance of it but it can be hard to focus the kids by the time I get home. Helen tends to do the homework as soon as they come home. At the weekend we find more time which is when I get involved. I'm of the opinion that kids should be kids in these early years so not to get too many large projects during term time. I've found that reading, drawing and playing games with numbers are great ways of contouring the development outside of school.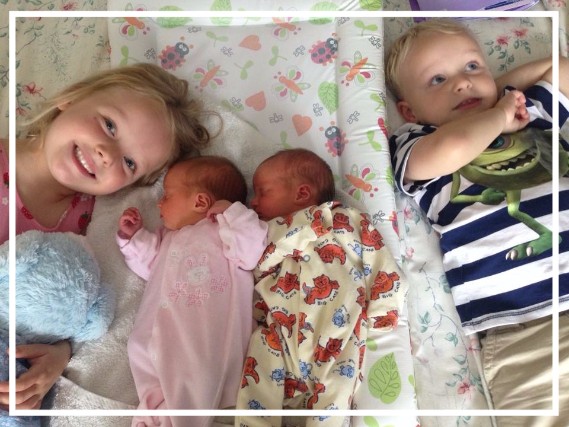 If you think back to your favourite time at primary school, who was your best ever teacher and what attributes did they have?
I was quite sporty, so it was always the teachers who took me for sports activities who I have fondest memories of. They were always firm but fair and made the sessions really enjoyable. Looking back, they always tapped into my love of football and I guess the moral from this is to try and show a genuine interest in what each child actually likes.
What is your best memory from primary school?
Looking forward to playtime to play football! We also had a Headteacher who was into cricket. He used to come out to bat and we all took turns bowling at him. Great fun but that just wouldn't happen these days.
If you could give one piece of advice to parents of children starting school in September what would it be?
Find out about phonics and practise as much as possible. It's the foundation to helping them read.
And finally.......just for fun…….
Night in or night out?
Night in (times have certainly changed!)
Swimming or softplay?
Swimming
Staycation or Vacation?
Vacation
Free range parenting or Tiger dad?
Free range
I couldn't get through the weekend without.....
Gallons of coffee and a little bit of exercise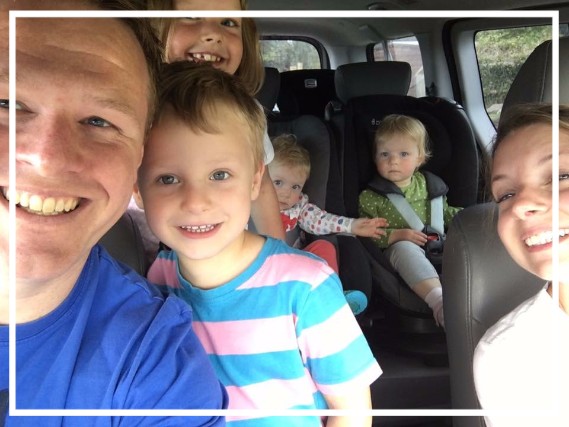 Marc, lives in Worcester with his wife Helen and four children, Evie - seven, Joe - five and twin girls Violet and Nora - two and a half. Follow him on twitter @twinsand2 and read his blog at TWINSANDTWO.COM

---
By Jennie Adams on 8th June 2017
---